With only five suites, we have taken care of every detail of the design and the amenities of all our rooms so that our clients can enjoy a unique experience in such a singular building as ours.
Suite Duplex has two rooms and a connecting lounge. Suite Loft is designed around a single large space and is connected to the chill-out terrace through a small private terrace. Suite Master is our largest unit and is designed in two spaces occupied by the bedroom and living room. The Standard Suite offers a warm and charming space for our clients and finally Suite Four Seasons, with its artistic decoration, completes the offering of our hotel.
The spacious chill-out terrace is of exclusive use of our guests every day during the periods closed to the public. It has a private SPA with jacuzzi where we can relax and enjoy wonderful views of the Tarifa skyline, the Strait and Africa.
Our intention is to make our guests feel like at home, with privacy and space, so that you can enjoy the unequaled setting of Silos19.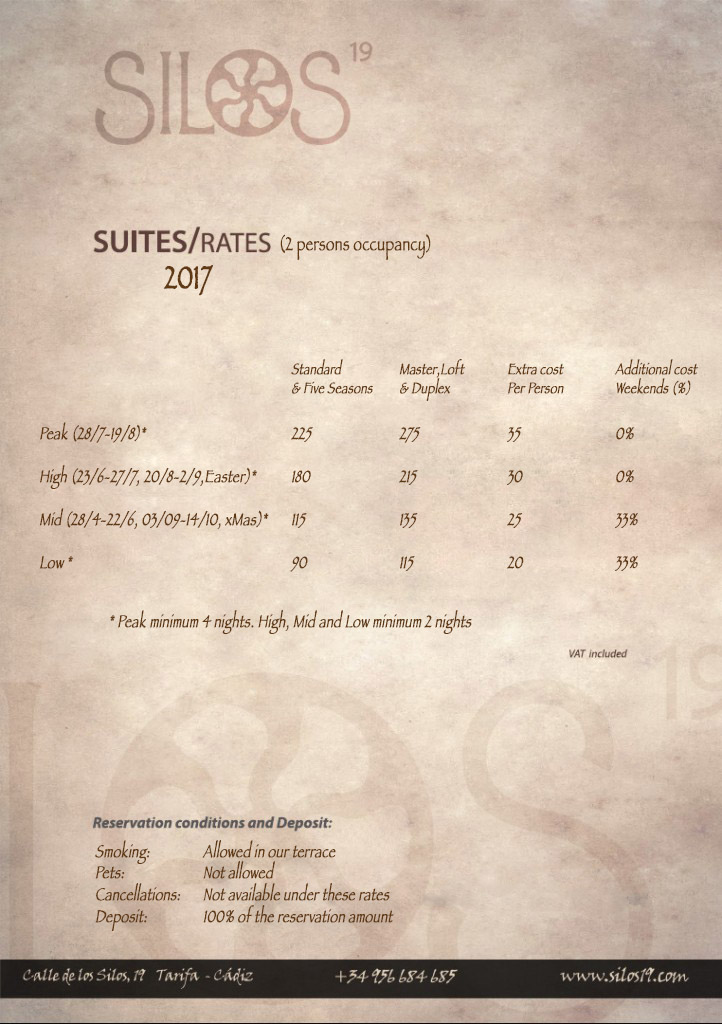 &nbsp